Migration to AEM
Client had identified 100+ digital properties that were old brand standards, and as part of the redesign, wanted to migrate to a new content management platform.
Our goal was to develop components in AEM to achieve a consistent visual language throughout the digital properties just in time for open enrollment.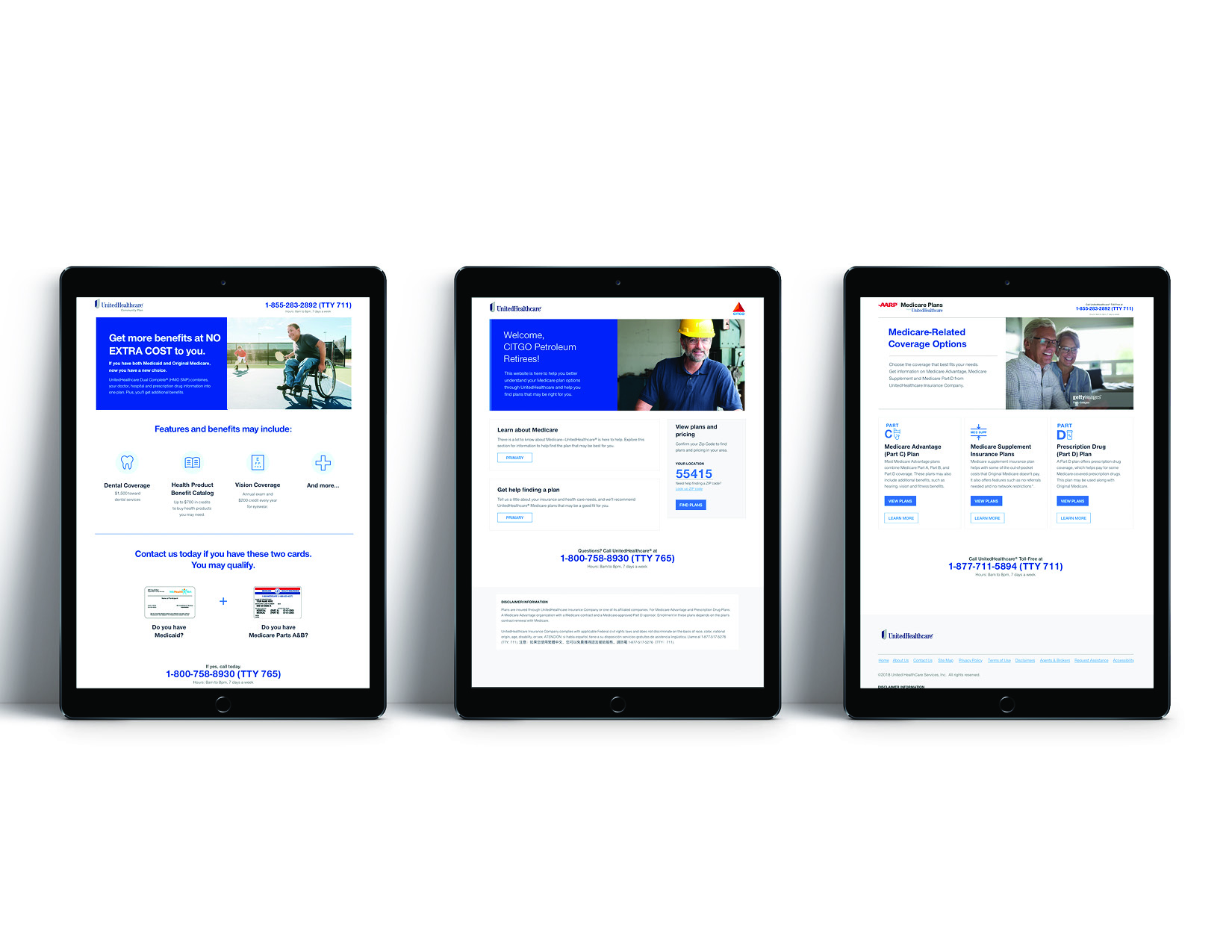 Component-based design
Using the principles of atomic design, we created a suite of components that could be customized and flexed around the different needs of the digital properties. The result was a consistent look and feel throughout the landing pages, and ease of publish by the stakeholders of each property.